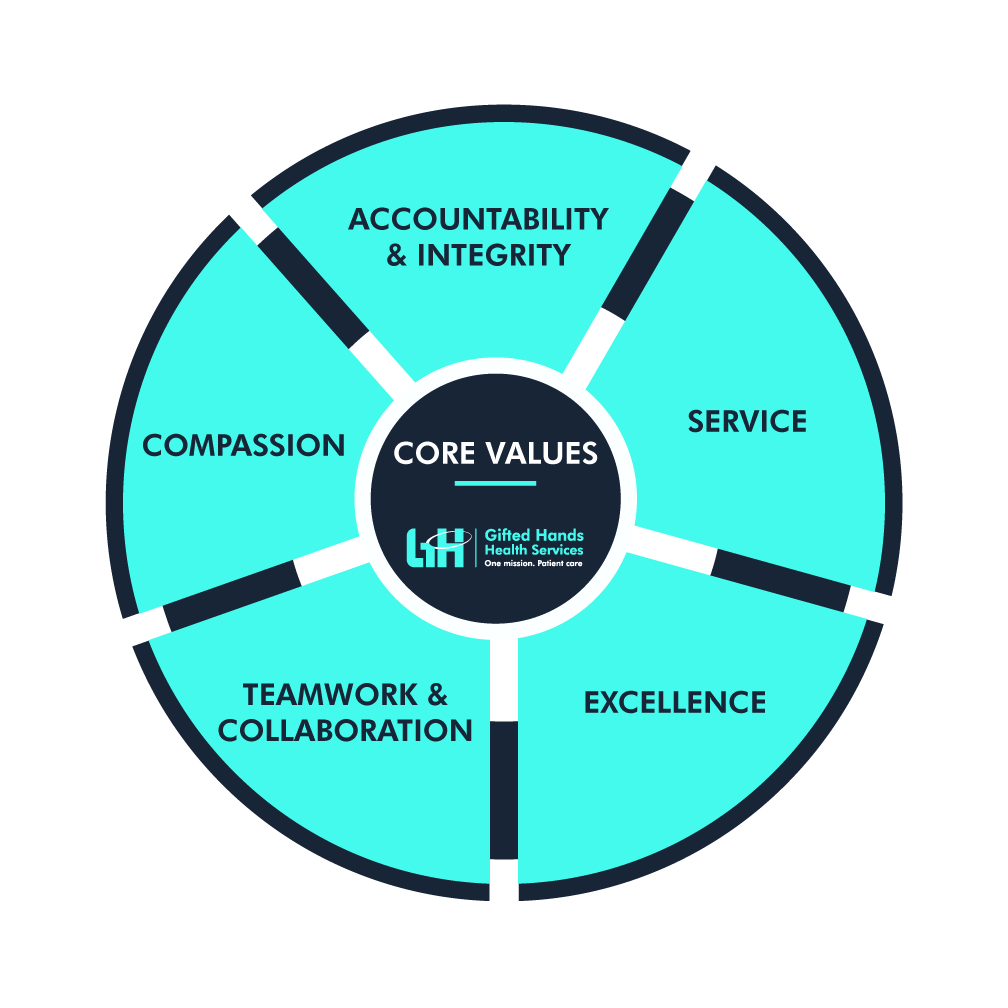 Gifted Hands Health Services was created by health care professionals who after working at different specialties, facets and management levels in the healthcare field realized the staffing challenges that healthcare facilities and patients face with the ever changing society that we live in. With a focus on temporary healthcare staffing,Gifted Hands Health Services aims to support our healthcare partners with filling in the gaps in staffing created may it be due to emergencies, unexpected absence, vacations or any other reason that might arise. Our healthcare professionals stand ready to step in and keep the transition smooth while providing exceptional services.
To provide client specific temporary health care staffing solutions and be the most trusted, valued and sought- after health care staffing agency not only by clients, but also employees in the areas served.
To successfully provide our clients with exceptional service and client satisfaction by providing them with qualified and experienced health care professionals to fill their temporary staffing needs as and when needed.